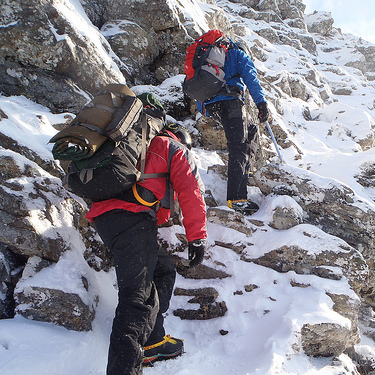 Paul Logan, PgDip, GCGI, FdA
Director & Lead Consultant: Leadership, Psychological Wellbeing and Performance
---
Characteristics
Humble, innovative, and solution-focused. Paul has a very practical 'can do' approach and a huge moral compass.
Role
Lead Consultant: Leadership and Performance support. Risk management.
Approach
Paul's first-hand experiences have given him a deep understanding of how to build the positive ethos and culture needed for sustained, optimal performance: Particularly if dealing with high pressure situations. Crucially, he puts positive psychological wellbeing, good communication and planning at the heart of everything he does.
He recognises the significance of 'softer' skills, such as effective communication and listening for performance, leadership development and managing pressure effectively. To build motivated and cohesive teams, he focuses on developing shared values, goals and beliefs. For individuals, the mental aptitude, physical strength and skill required to mitigate situational and outside pressures.
Experience
Paul has proven leadership, management and organisational skills gained through 23 years of leading, preparing and training teams within Government Services. This experience was gained whilst primarily operating under extreme pressure in some of the world's most inhospitable and highly pressurised environments, and whilst working to time critical timelines.
Within this, Paul has
Gained extensive experience of understanding how people and organisations operate and react when faced with high pressure situations.
Successfully led, supported and mentored organisations, teams and individuals of different backgrounds and capabilities from around the globe. Here, he has often provided salient personal and life changing guidance.
Paul also has vast experience in working with leadership and fostering collaboration between cross-functional units in business continuity and incident/crisis management roles. He has personally briefed senior executives and politicians on tactical and strategic issues to assist in the implementation of UK Government Policy. He also regularly produces comprehensive written reports read widely across Government Services and Other Government Departments, and liaised with these departments.
Professional Qualifications and Accreditations
GCGI Graduateship in Leadership & Management and HR Management.
Post-Graduate Diploma in Risk, Crisis and Disaster Management.
Foundation Degree in Security Management and Consultancy.
Trauma Risk Management (TRIM) Practitioner.