Case Studies and Testimonials: 1-2-1 Support
To protect client confidentiality, we change the names on all our case-studies and testimonials: Pictures are indicative only.
Case Studies
CHRONIC BACK PAIN
ALICE: A full-time business owner and active mum in her mid-40s. Read Case Study …

x

Alice's Situation

Alice started to have frequent and excruciating lower, back pain whilst working long hours at her computer to meet an important contract deadline. She made adjustments to her workstation, took over-the-counter pain meds, stretched when the pain become too intense, and often put hot water bottles behind her back. After a few weeks, the pain also came when she was in restaurants/pubs or travelling for long periods.

Her physio gave her several exercises, which she did as instructed. After a few sessions, the physio said her pain had no physical cause and that she 'needed to change her life'. Feeling angry and abandoned, Alice didn't know what to do. The pain had to go, but she was happy with her life and proud that she'd achieved a good work-life balance.

The daily pain stopped when the important contract finished, but it came back a couple of times a week. She became wary of playing with her child and meeting friends in pubs and restaurants, and dreaded, the unpredictable and painful 'bad work days'. Worrying the pain might affect the rest of her life, she decided to see if our support might help.

How Support Helped

Early on, Alice realised the unhelpful pain beliefs that led her to think and act in ways that made the pain worse. After a couple of sessions, she had a good understanding of pain. More importantly, she understood the main causes of her pain and what she could do to prevent and manage it. As she became able to talk about her pain and needs more confidently, she started to make small adjustments at work and within her personal life.

Alice Now

Alice has pain very occasionally. When she feels it coming on, she acts quickly to stop it. In essence, she is continuing life as normal, and no longer fears that pain will affect her future life.

What Alice Said …

"I was starting to get really worried. The back pain was eating away at my life, but now I know how to manage it. It's a huge relief and I'm back to being active and sociable me again."
ACHILLES TENDONITIS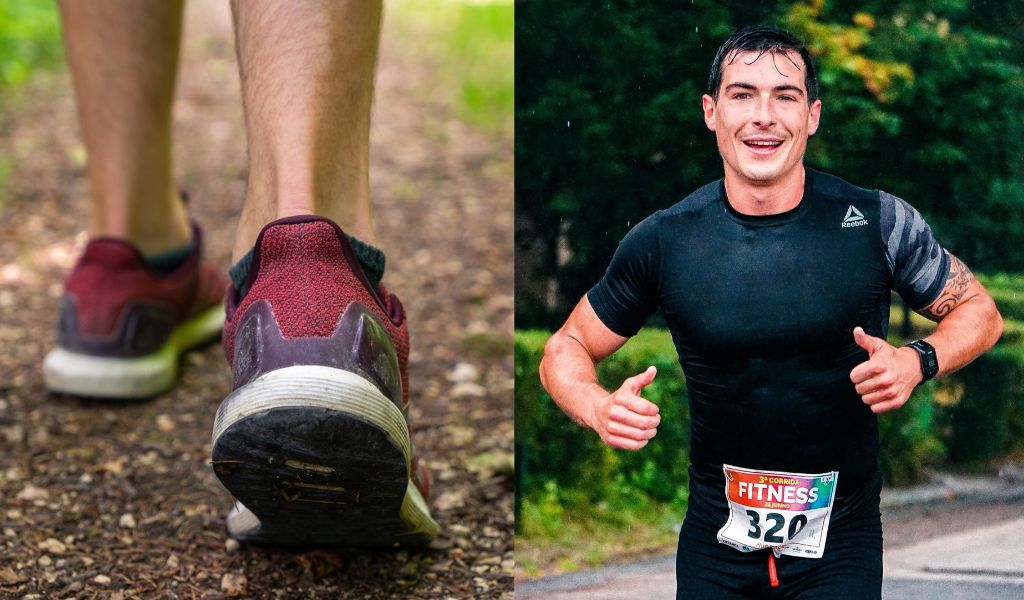 JAMES: A runner, working professional and dad in his early-30s. Read Case Study …

x

James's Situation

James's physio suggested we might be able to help him. 10 months after being diagnosed with Achille's tendonitis, his Achilles was strong, but 'nerve-type' symptoms persisted.

Prior to injury, James's active life was an important part of who he was and his physical, mental and social health. He regularly ran 10k races and trained 5-8k, 3x/week. A small niggle became worse, until James was unable to exercise or complete normal life activity. This and the continuing pain, left James feeling very low. Eventually, he saw his GP who prescribed a low dose of medication to reduce his anxiety.

How Support Helped

When our support started, James had carefully progressed to an easy, 20-minute jog on the flat. His mental health had to some extent improved, but he remained; low in energy, deeply frustrated by the 'unfairness' of the injury, and sad that he couldn't live life as he wanted and its effect on others. He felt unable to move freely and wary of doing any normal life activity that might overload the Achilles or that required quick or certain movements: When he did so, the pain remained for a number of days.

Over 5 sessions (3 months) of our support, James worked hard to:

Understand what caused his pain and how to prevent and manage a flare-up.
Cope better with the 'unfairness' of the injury and with the 'not so good days'.
Overcome his fear of movement and to have a more flexible exercise approach that satisfied his exercise motives.

James Now

By the end of our support, James rarely had 'bad days'. He felt; more positive, more energetic – especially in the mornings, and better able to cope. He was also confident enough to stop his medication. He become able to enjoy training without fear and increased his training load to successfully complete a 10K race.

A few months later, James got back in touch to say that he'd completed a half marathon. Although slow compared to his previous times, he saw it as one of his best ever races and proud for what he had overcome. He was also delighted that his new mental approach and coping strategies had enabled him to run better than he'd thought possible.

What James Said …

"Using psych support was one of the things that's got me back to running and normal. I enjoy my new approach to exercise, and the mental skills I've learnt really helped when I ran my first, post-injury, half marathon."
SHOULD, ELBOW & FINGER PAIN
PETE: A climber, who loves the great outdoors, early-50s. Read Case Study …

x

Pete's Situation

Pete started to have frequent and excruciating finger, elbow and shoulder pain whilst climbing for long hours at a local climbing wall. To try to reduce it he; adjusted his climbing schedule, climbed easier routes, used ice packs post climb and heat in the evenings, and stretched when the pain become too intense. After a few weeks, the pain was a constant, also effecting his daily, non-climbing life, such as family time chilling and travelling for long periods.

As the weather became better, Pete transitioned into outdoor climbing. Here, learning and developing new skills re-ignited his previous passion for 'the outdoors,' but pain got in the way. Determined not to allow it to stop him, he briefly saw a physio and a strength and conditioning coach, but then decided to see if our support might help him explore and understand the pain.

How Support Helped

Early on, Pete realised the unhelpful pain beliefs that led him to think and act in ways that made the pain worse. After a couple of sessions, he had a good understanding of pain and came to realise the main causes of his pain. Using Caroline's experience as a sport psychologist, Pete then explored the different ways he physically and mentally prepared for and approached different outdoor climbs. He then tried them out to see whether these were the key to climbing pain-free. This approach helped him to realise what he could do to prevent and manage the pain.

Over time, whilst developing his knowledge of pain alongside his new climbing skills, Pete noticed that he did not hurt when climbing outdoors, even though the physical and mental requirements were more demanding. It also helped him discover his 'climbing zone,' where he climbs slower, but more fluently, with more thought and precise movement, and importantly, no pain.

This realisation led Pete to change how he prepared to climb indoors, mirroring his outdoor routine with minor adjustments allowing for the difference in the two disciplines. He then very quickly found that the pain felt indoors started to lessen, and over time realised that he was able to climb pain-free.

What Pete Said …

"Pain was a real threat to my rediscovered passion for climbing and being outdoors. It's great knowing that I can climb pain-free, but also, being a much better climber!"
CHRONIC NECK PAIN
CHRISTINE: A professional business woman and mum, early 50s. Read Case Study …

x

Christine's Situation

Christine had 'always felt stress in her shoulders,' but over a couple of years, it spread up to her neck where pain became frequent and intense. As the pain intensified, she became increasing concerned that her 'neck bones' might be 'wearing out' and that moving them would make it worse. To help, she increasingly held her neck in a 'fixed, upright position' when moving, and reduced her screen size / wore a neck brace at work. However, she found it difficult to sleep and relax at home in case her neck went into 'a bad position'. In all, worrying about what she could and couldn't do was leading her to withdraw from normal life, and to worry about her mental health.

Christine's physio gave her exercises to strengthen neck muscles, but as she was wary of 'wearing her neck out,' she only completed them now and then. The physio recommended she see Caroline to discuss her fears about moving her neck and to help her understand the many factors that might be making her pain worse.

How Support Helped

Support gave Christine the chance to discuss her pain-related concerns and to change her understanding of why and how her neck pain had become chronic. Relieved to find out that pain might can caused by many factors other than 'irreversible wear and tear,' she started to explore what made her pain worse or better. Support then helped her to use her new knowledge and experiences to challenge unhelpful beliefs and worries, and to control her emotions. Over a few sessions, she gained the confidence to start moving her neck naturally again.

Christine Now

Christine occasionally has a 'tight' neck, but now knows what to do to 'loosen it off.' She can now live, relax, sleep and move normally, and has returned to an active, sociable lifestyle.

What Christine said …

"I can't believe I got it so wrong. Everything I was doing was making it worse, not better. It's been wonderful learning how to move freely again. I'm living life with new vigour: I'm not going back there again!"
Testimonials
ANDY: A climber, runner, dad, public sector professional, early 40s.
I'd like thank you for the 3 appointments I had and your follow-up reports that are really useful and thorough. Caroline is very good and they were just what I needed!
I'm doing pretty well – I'm not 'there' yet, but I'm in a much better place mentally and physically since we had our first meeting.
Ready to Book? (Online Only)