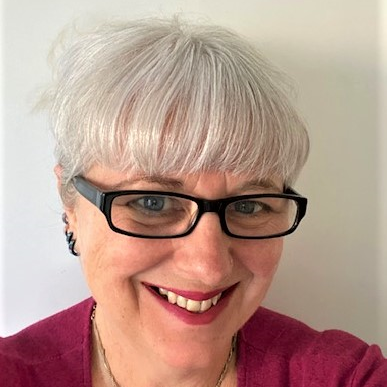 Dr Sam Warner, FBPsS, C.Psychol
Lead Consultant and Trainer: Mental Health and Trauma-Informed Practice.
---
Characteristics
Hard-working, highly capable and highly principled, Sam has a real passion for her work and a generous personality.
Role
Training in Mental Health and Trauma-Informed Practice. Referrals for Trauma Specialist Counselling Support.
Experience
Sam has 30 years' experience as a Consultant Clinical Psychologist, academic, trainer, researcher and expert witness. She has been awarded a Fellowship of the British Psychological Society in recognition of her outstanding contribution to her field.
Training: Sam is highly experienced in mental health training and strategy development. She has provided consultancy and CPD to a wide range of commissioners and practitioners, undergraduates and post-graduates from all relevant professions. These include: psychiatrists, clinical, forensic and counselling psychologists, social workers, the police, medics, nurses, health visitors, community mental health workers, care staff, prison officers, judges, lawyers, as well as third sector providers across all related fields throughout the UK and abroad.
Counselling Support: Sam is an expert in trauma-informed practice, and how this approach can be used to guide work in safeguarding, therapy and mental health services. Specialising in the assessment and support of those who are both directly and indirectly exposed to trauma, she has worked extensively within the public, private and third sectors. She has been engaged by the Department of Health and the British Government (Stabilisation Unit comprising FCO, DIFD, and MOD) as an expert on mental health on national and international projects. She has a particular interest in the interface between Sport, safeguarding and therapy.
Research and Reports: Sam is well published within trauma-related academic literature. Her work as an expert witness provides comprehensive psychological assessments in terms of risks, needs, underlying issues and mental health status. She also writes Human Rights Act reports, reports for criminal proceedings, and pre-sentence reports on young people.
Current Appointments
Chair of the Association of Child Protection Professionals.
Honorary Lectureship, School of Health and Society, Salford University, UK.
Mental health consultant for the Frank Bruno Foundation (providing physical health and mental wellbeing programmes for adults and children).
Professional Qualifications and Accreditations
Fellowship of the British Psychological Society (BPS: A recognition of outstanding contribution to her field).
BPS Chartered Clinical Psychologist (with HCPC Registration).